The Martinstraße 42 a-g residential project will be built in the popular Düsseldorf-Unterbilk district on a site area of approx. 6,100 sqm. Completion is scheduled for the fourth quarter of 2023. In total, the new construction project will have 117 residential units with an efficient and market-driven residential mix of 1- to 5-room apartments. The leasable area is approximately 7,400 sqm, and 69 parking spaces are located in the underground garage. The overall building form, which is divided into two construction phases, results in three green inner courtyards, which are connected by passages.
The purchaser plans to keep the property in its own portfolio in the long term.
Rheinwert managed the sale of the property in the form of an exclusive mandate.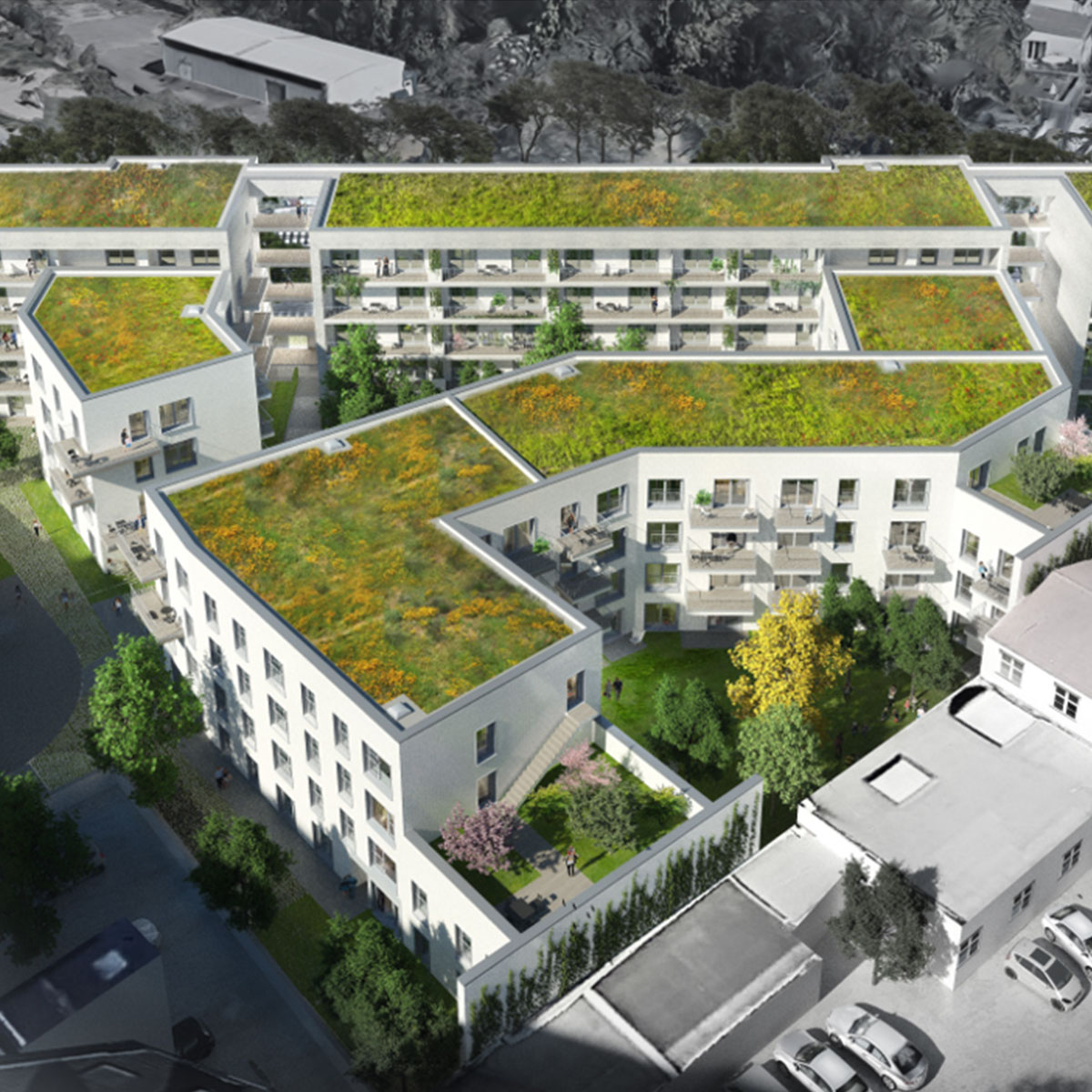 purchase price category
€ 50-60 mio
seller
local project developer